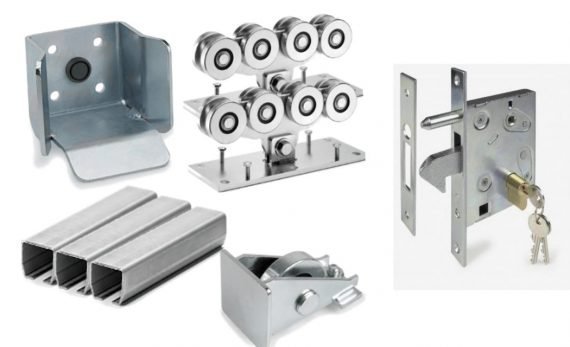 Cantilever Gate
In dependence of the gate length and weight you can chouse different sizes of the accessories, as is indicated in the table below. In case that your door is with bigger than indicated sizes, parts and details for ii can be delivered in request.
Telescopic sliding doors
A practical solution for closing large openings where the door space is limited.
Cover openings with a width of 4 to 16 meters or more.
They are suitable for yards, warehouses, production areas and other major infrastructure facilities such as parks, stadiums, sports grounds, etc.
Saves space, safe and at the same time aesthetically durable, as it hides all the mechanisms for opening and sliding.
It opens up to twice the speed of the linear doors as the frame and the inner door go into motion at the same time.
Easy automation, remote control capability.
Wheels
Rolls and guide plats
Tracks, racks
Support rollers, sliding track rollers, guide rollers
Fixing plates and tie rods
Limit switches and bracked for cantilever limit stop
Ornamental spears and caps for columns and fences
Hinges
Latches and locks